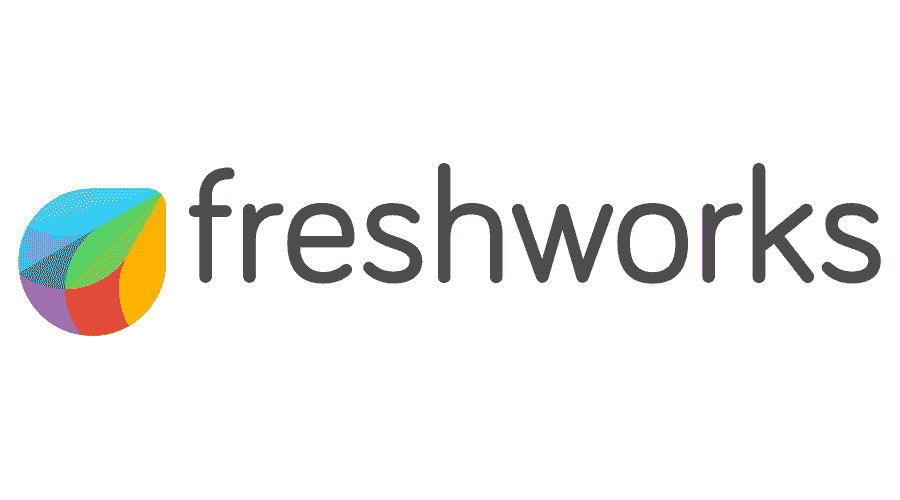 Right-size your IT service management without skipping a beat.
Make your IT service management more efficient and up to date.
with the innovative and easy to use ITSM Software from Freshworks.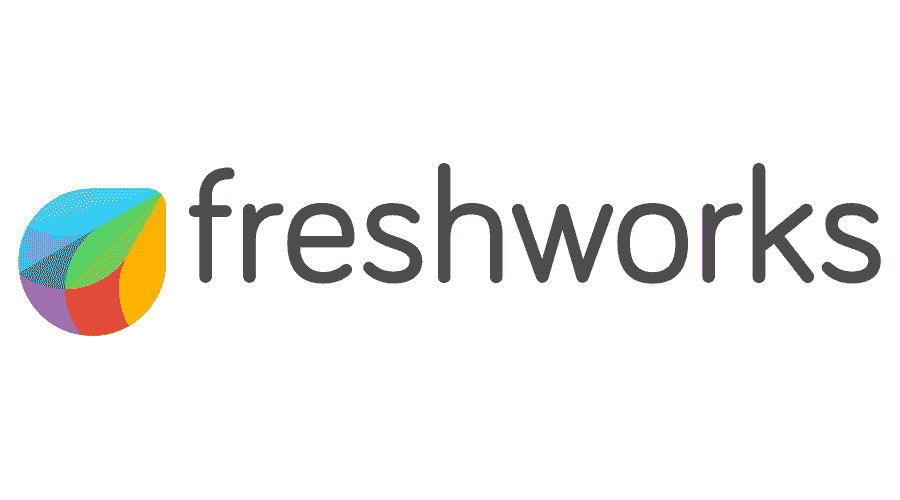 Right-size your IT service management without skipping a beat.
Make your IT service management more efficient and up to date.
with the innovative and easy to use ITSM Software from Freshworks.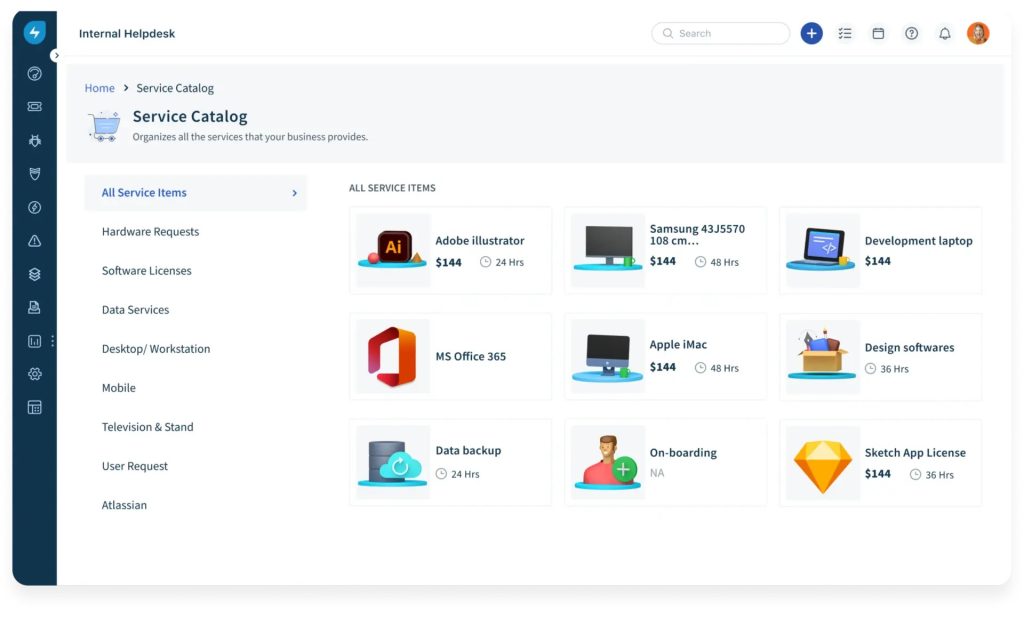 Freshservice is a cloud-based software suite from Freshworks designed to help with IT management (ITSM, IT Helpdesk). An integrated platform that seamlessly integrates channels into one, is simple to use, adaptable, and can be used in businesses of all sizes.
Freshservice provides you with a wide range of features as well as advanced services to help you simplify and modernize your IT service management.
Freshservice intelligent solution includes ITIL, Service Desk software, Incident Management Tools, Asset Management, Project Management, SaaS Management, Integrated CMDB, Unified Service Catalog, Notification Management, Orchestration Center, Asset Lifecycle Management, Contract Management, Project Portfolio Management, and many more.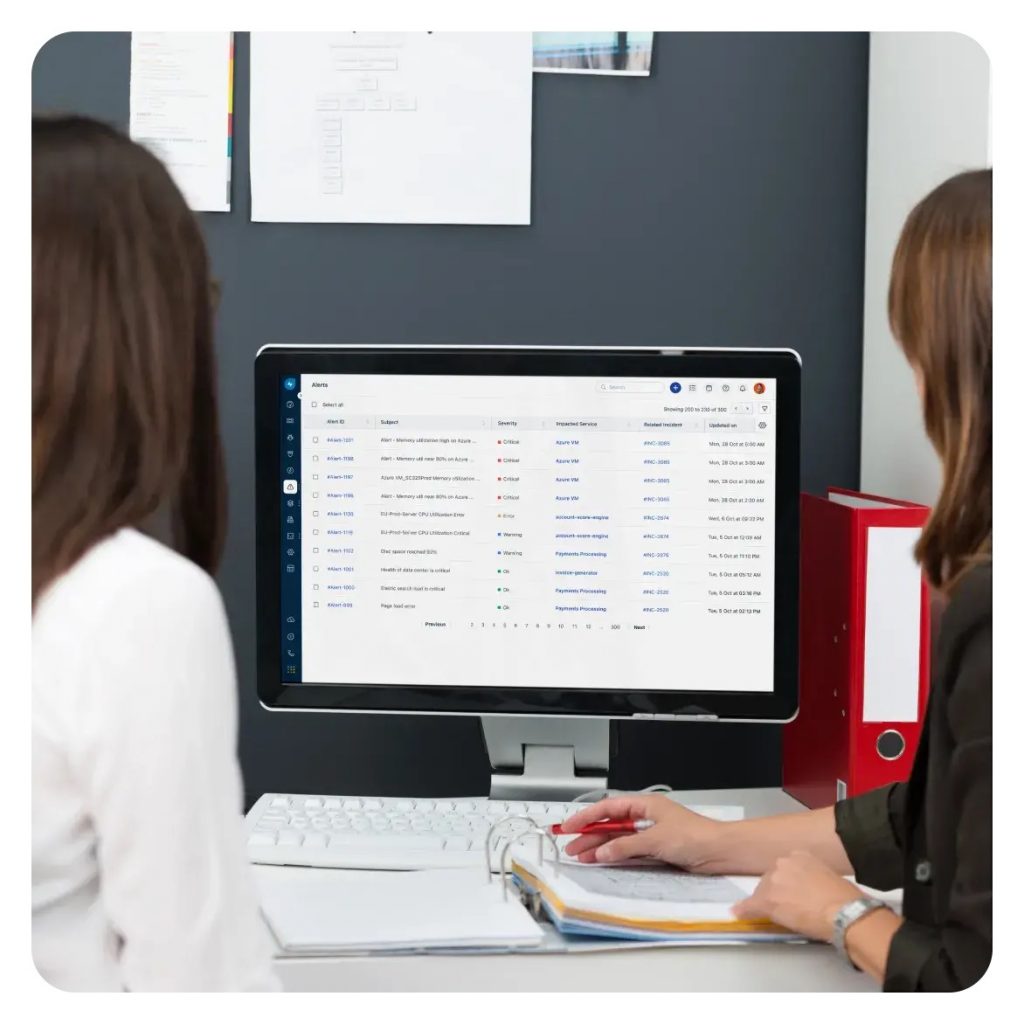 Freshservice customers achieved  ROI 

The modern, intuitive, and cost-effective way to keep your business humming.
Modernize your service management instantly
ITSM (IT Service Management) Designed with users in mind, Freshservice is easy to set up out of the box. Powerful AI and automation capabilities help employees address requests right in the tools they're already working in.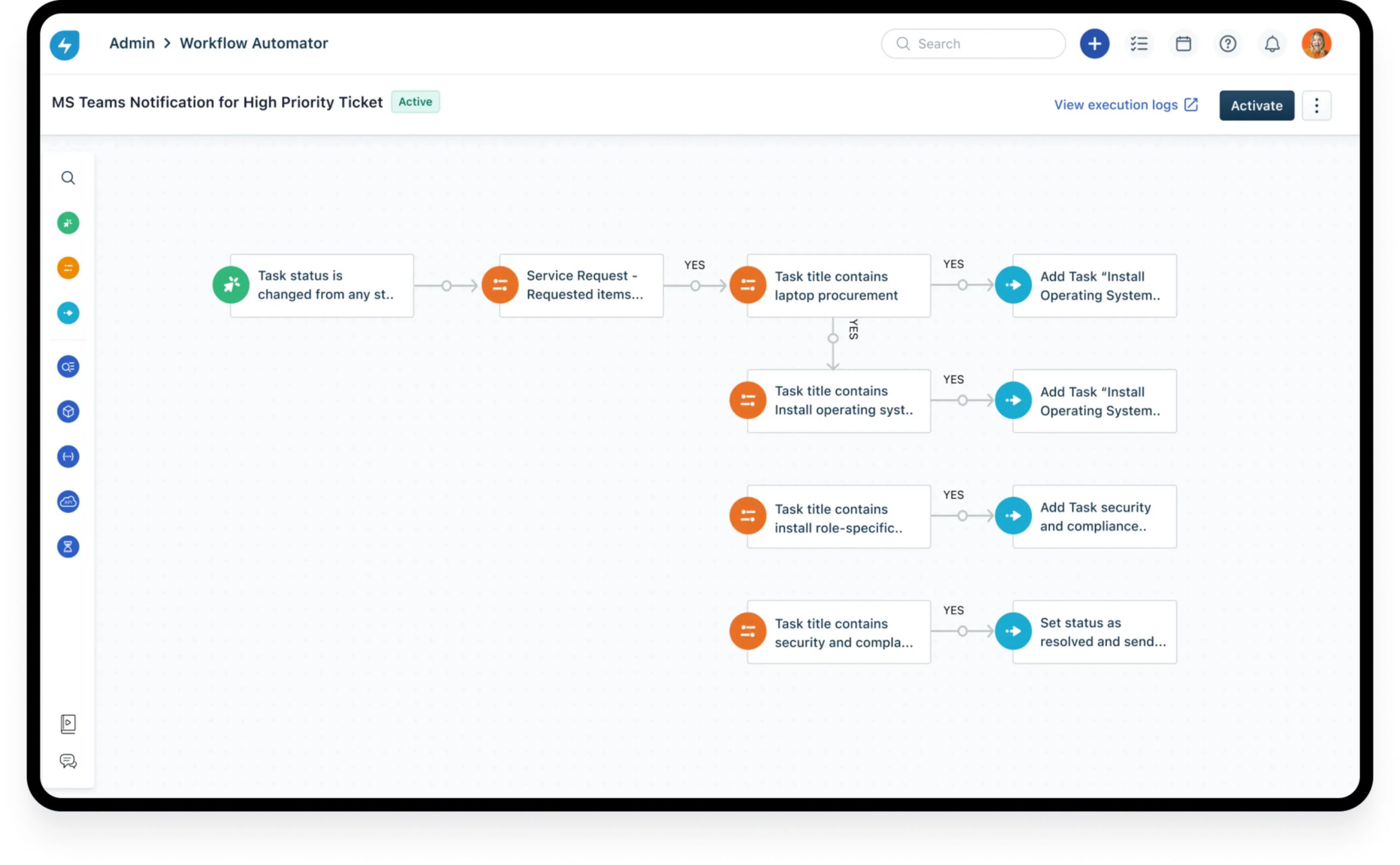 Minimize downtime. Maximize service availability
ITOM (IT Operation Management) Break down the wall between service and operations management. Automated alert grouping, on-call management, and intelligent alert management rules will keep your business firing on all cylinders.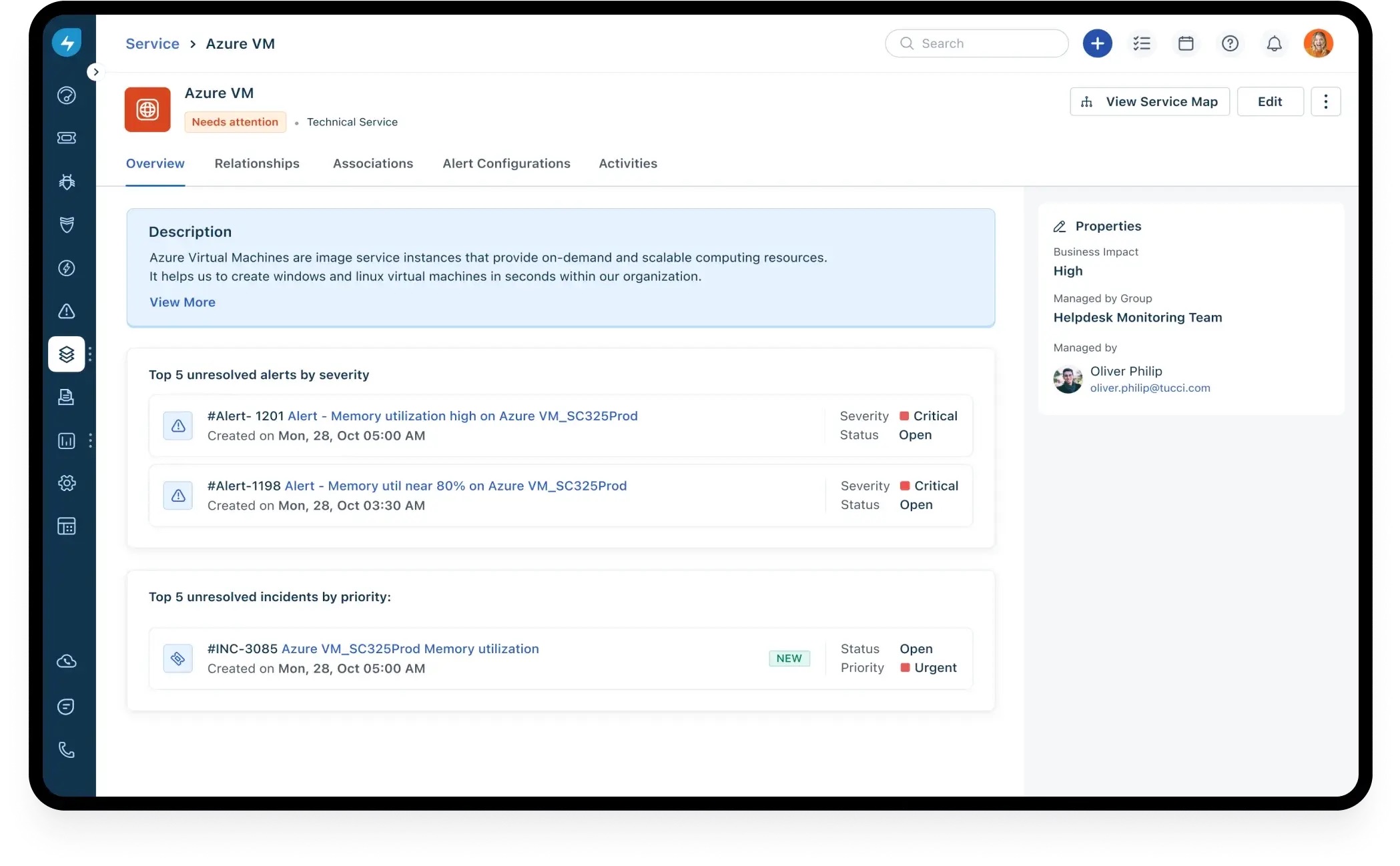 Discover, optimize, and manage all your IT assets
ITAM (IT Asset Management) Freshservice gives you a real-time view of your infrastructure, allowing you to build an auto-updating CMDB for all your hardware, software, and SaaS quickly and easily.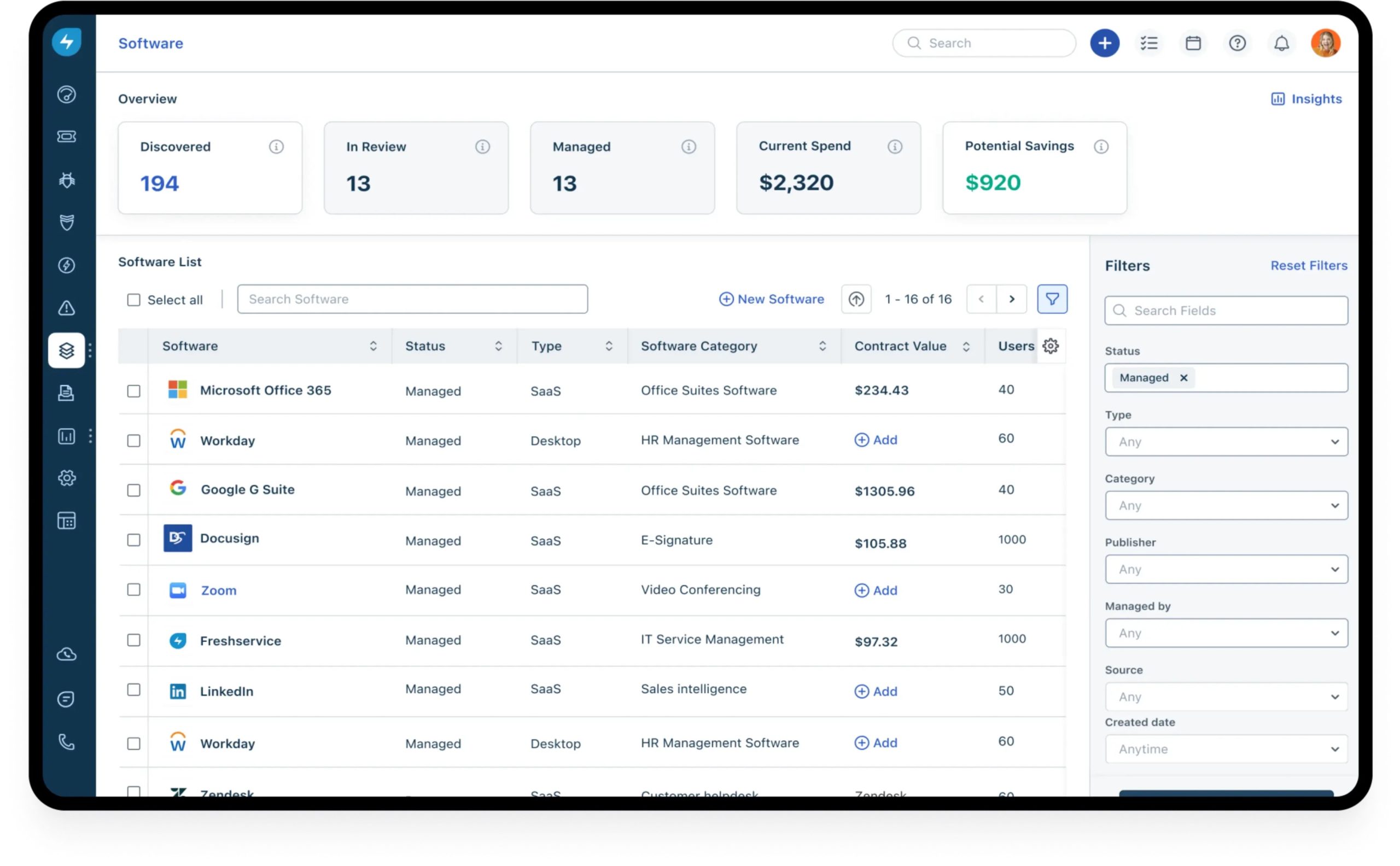 Streamline processes across departments
IT, HR, Facilities, Legal – extending Freshservice across business teams eliminates the need for multiple tools, all while delivering your employees a consistent service environment.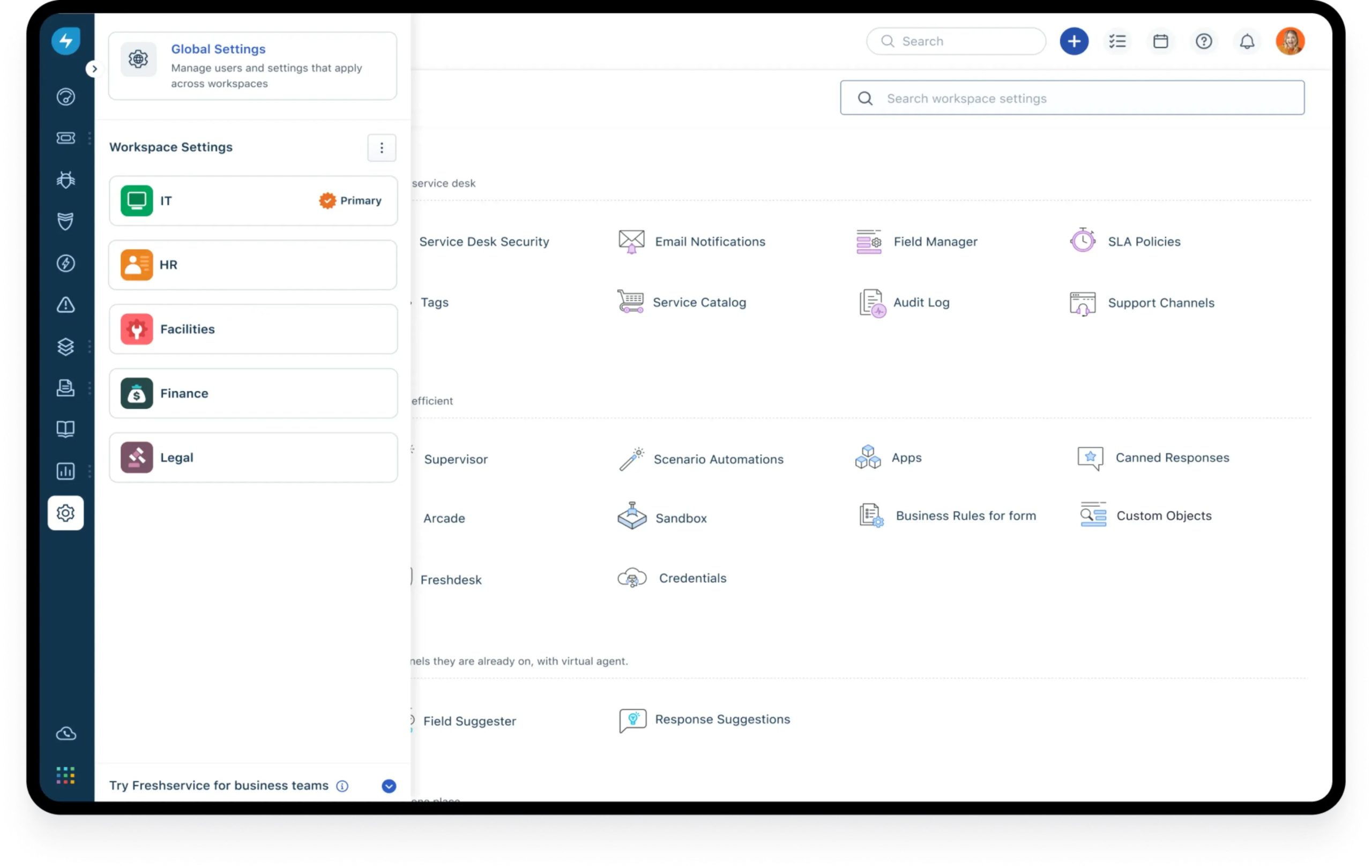 Plan and implement projects easily
With Freshservice, you can create templates for agile and waterfall projects from scratch or from existing tickets. Our native AI will report on resources, timelines, and even predict project outcomes.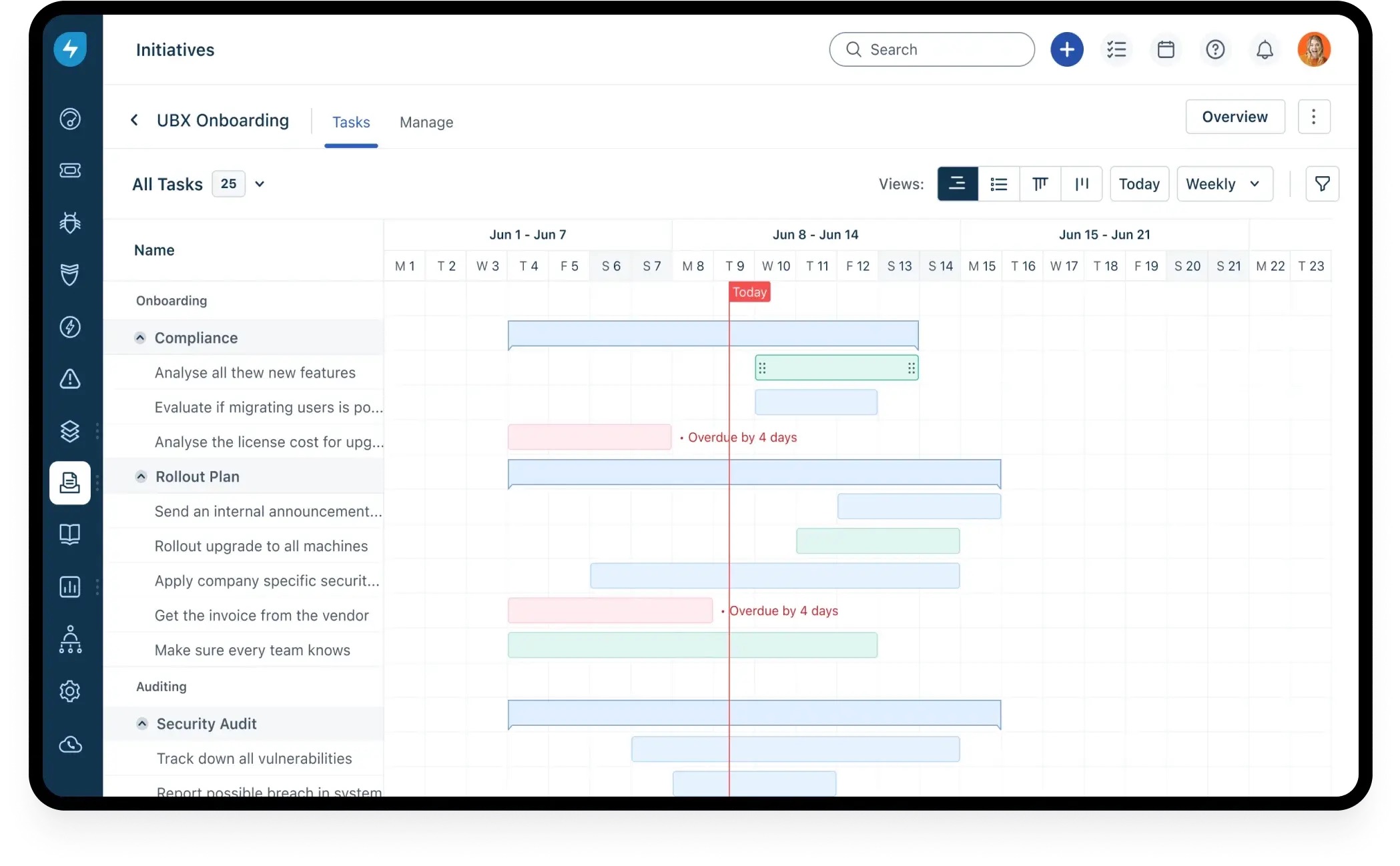 Freshservice Package & Pricing
The right-sized, intelligent service management solution for the modern enterprise
Starter
For getting started
$
19
(per agent / month)
Multiple Portal Languages

1000 Orchestration transactions/mo/account
Growth
For growing businesses
$
49
(per agent / month)
Asset Management - Includes 100 managed assets

Purchase Order Management

2000 Orchestration transactions/mo/account
Pro
ITSM + ITOM + Project Management for large organizations
$
95
(per agent / month)
Software License Management

Service Health Monitoring

5000 Orchestration transactions/mo/account
$
119
(per agent / month)
Freddy Virtual Agent on MS Teams and Slack (BETA)

Freddy Agent Assist (BETA)

20,000 Orchestration transactions/mo/account
Remark:
• Prices shown are billed annually.
• Prices can change based on exchange rates.
SEE WHY LEADING BRANDS CHOOSE Freshservice
60,000+ global customers found a better way to work. Your turn.
"I was surprised at the speed of implementation, Freshservice was available the next day and ready to use in under a week."
"If another organization is frustrated with their current ITSM tool and wants a breath of fresh air, then Freshservice is there ready and waiting."
"We have found great value in Freshservice's configurable workflows, unified portal and the ability to set up the platform in local languages. We believe this will help the way we manage incidents across our locations to provide the best experience for our customers."
"We've seen infinite improvements in our service desk with Freshservice. Being an evidence-based business, Freshservice helps us drive intelligent decisions by letting us track data."
"If you want to organize the work well, transparency and structure is a prerequisite. Freshservice offers us that transparency. We no longer need face-to-face work meetings to distribute the workload, we do it in Freshservice."
Recommended by leading industry experts
Improve Your IT Service Management with Us
Demeter ICT - Transform Your Business
Authorized Freshservice Provider in Thailand and APAC
Improve Your IT Service Management with Us
Demeter ICT - Transform Your Business
Authorized Freshservice Provider in Thailand and APAC