Google Workspace  makes working together a whole lot easier.

Do your best work, all in one suite.
Google Workspace security and trust
Protecting your data is our top priority.
Tools you love, thoughtfully connected
An integrated workspace that's simple to use, Google Workspace lets you spend less time managing your work and more time actually doing it.
Smart suggestions to help you prioritize
Address what's important and let Google handle the rest with best-in-class AI and search technology that helps you work smarter.
Flexible solutions for every business
Work from anywhere, on any device – even offline – with tools to help you integrate, customize, and extend Google Workspace to meet your team's unique needs.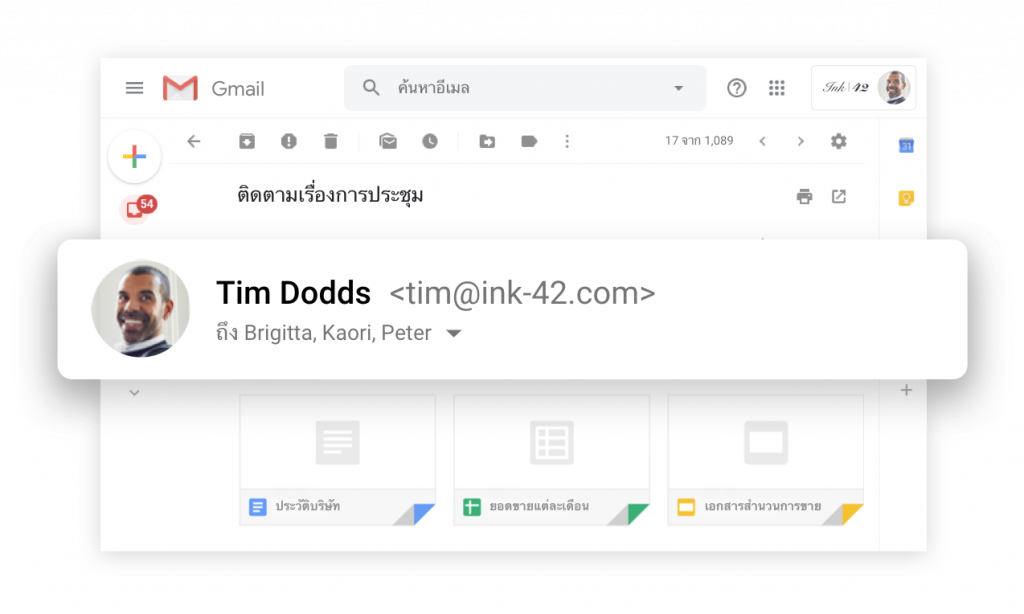 Get custom email @yourcompany
Build customer trust by giving everyone in your company a professional email address at your domain, like priya@yourcompany and joe@yourcompany. Also create group mailing lists, like sales@yourcompany.
Secure video meetings for teams and businesses.
Help your team stay securely connected with enterprise-grade video conferencing built on Google's robust and secure global infrastructure.
Meet is included with Google Workspace.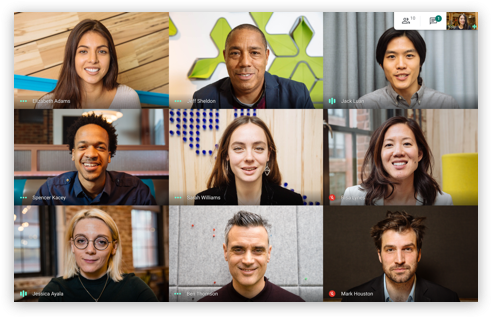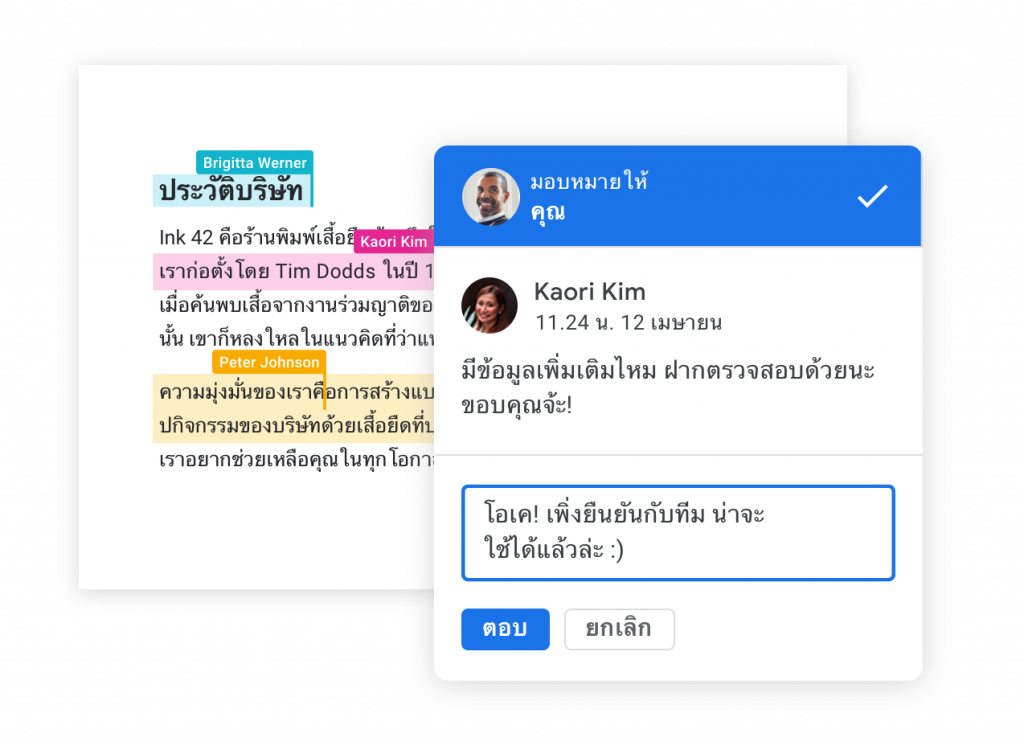 Docs, Sheets, Slides Collaborative content creation
They all serve as collaborative software that allow users to view and edit documents, spreadsheets and presentations together in real-time through a web browser or mobile device. Changes are saved automatically, with a revision history keeping track of changes.
There is also the capability to set user permission levels to designate who can view, comment or edit the document as well as permissions to download the specific document. 
Store, access, and share your files in one secure place
Store any and every file. Access files anytime, anywhere from your desktop and mobile devices. Control how files are shared.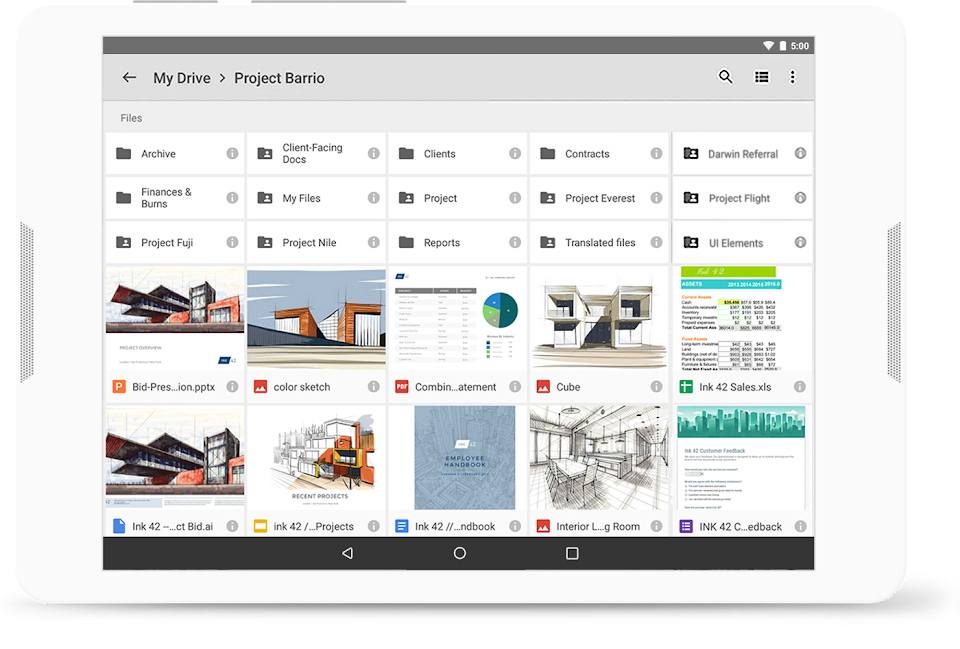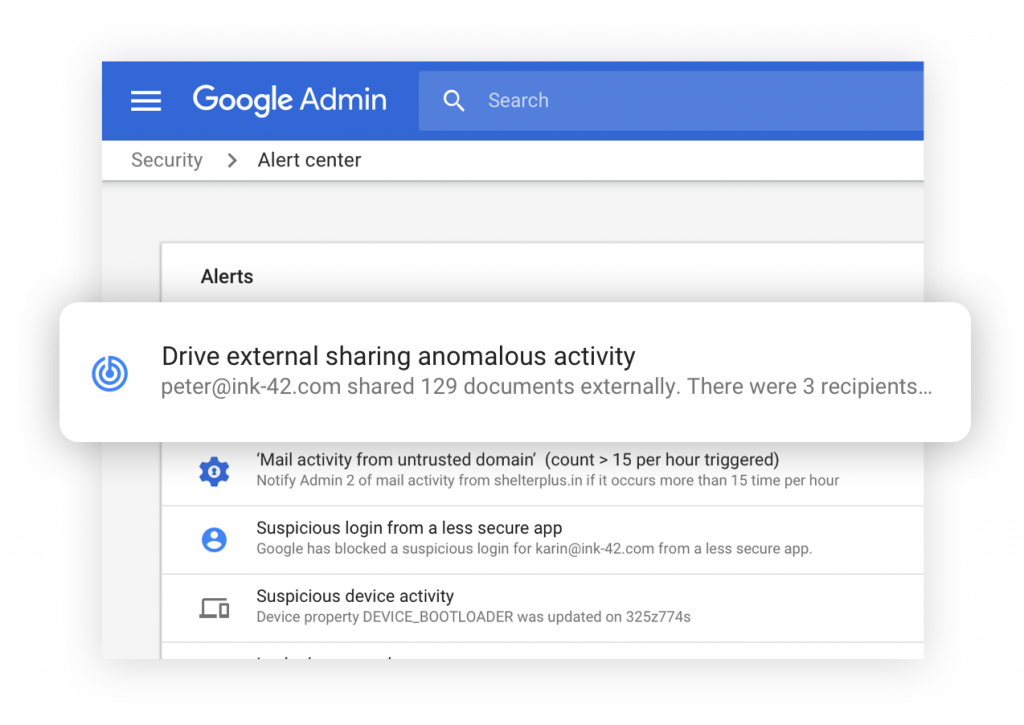 Leading with a security-first mindset.
Google started in the cloud and runs on the cloud, so it's no surprise that we fully understand the security implications of powering your business in the cloud. Because Google and our enterprise services run on the same infrastructure, your organization will benefit from the protections we've built and use everyday.
Our robust global infrastructure, along with dedicated security professionals and our drive to innovate, enables Google to stay ahead of the curve and offer a highly secure, reliable, and compliant environment.
"Wherever our staff are, off-site or inside the office, they can still work efficiently. Google G Suite can streamline the workforce very well."
"More than 1,000 of our employees are able to work together with G Suite seamlessly. It also made work data integrated."
"Google has new features all the time, Demeter ICT regularly offered us training courses. They take care of us very well, this is the partner we need."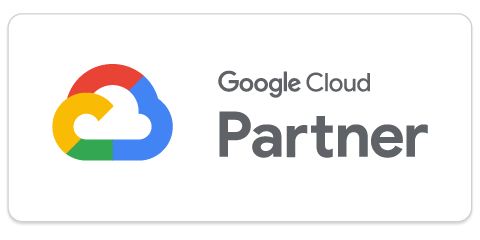 Demeter ICT - Google Cloud Partner in Thailand