Today's workplace is much different than it was 30 years ago. Nowadays, business is conducted in the cloud. Google G suite offers you one good option when you think about taking your business to the cloud. G Suite is much more than just email. It also includes a variety of apps and features that can come in quite handy. It has allowed small and large businesses all over the world to dramatically increase efficiency and boost their bottom line. G Suite includes tools for communication, easy-to-use apps for content creation and collaboration,cloud storage and sharing capabilities, and the ability to manage it all securely with a simple admin interface and an archiving vault. With it you can spend less time setting up things and more time accomplishing goals.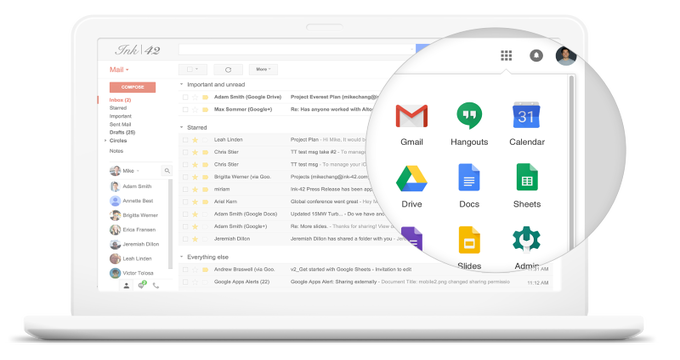 Availability
Like almost any cloud-based software or platform, is accessibility one of the best feature. With G Suite you can easily keep connected to your email, important files as well all of your customers and coworkers no matter where you are in the world. That means you're not anymore tied up to your office. Because everything is in cloud you aren't depending on where you are or even what device you have available. You can access your files on your computer, mobile phone or with many other device. Your files and other data will always be sync across all of your computers and devices. When your teams can do their work anytime, from anywhere, they're able to do more, and do it better.
Collaboration
One key benefit of using G Suite is that multiple people can work at the same time, and every change is saved automatically. By integrating an entire team under one roof all team members can view and edit word processing documents, spreadsheets, presentations and more, all at the same time. You can also extend read-only access to people who need information in the document but do not need the ability to make changes. The use of interactive documents means staff can add their comments and ideas then pass the document on to the next in line, sparing everyone a series of convoluted emails. You can see shared calendars to see when others are available and schedule meetings with automatic email invites. Also with Hangouts you can with one click turn your meeting into a video conference from any camera-enabled computer, phone, or tablet. It's also possibly to share your screen to review your work as a team, and make decisions on the spot.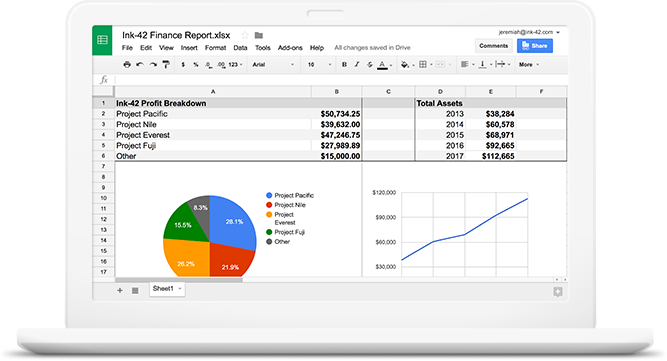 Scalability
G Suite can grow as your business grows. You can flexibly add and remove users as your business changes. There's no need to invest in server capacity and software licenses. Likewise, if you need to scale down again, you can simply adjust the subscription. This improved scalability and flexibility can make a significant difference to the overall efficiency and give you a real advantage over competitors. Google G Suite offers three different plan where everyone can choose the best one for themselves. You have to pay according to the number of users, so you only have topay just as much as you use the G Suite.  You can  easily add and delete users at anytime.
Other useful features
When using G Suite your business will receive professionally branded email addresses, like name@yourcompany.com. Own email address will build customer trust and ace first impressions. Quick Access feature uses artificial intelligence to suggest relevant files based on signals like Drive activity and information in your documents, so you can work with the most up-to-date information and create new material quickly. If only the features offered by G Suite do not seem sufficient, you can also expands your G Suite with add-ons and integrations. For example, you can add document approval systems, digital signature apps, mail-merge apps, or custom financial functions.
Source – Google Blog
One of the Biggest Google Apps for Work Partner in Thailand
092-262-6390
097-008-6314 (Sales)
support@dmit.co.th
Official LINE