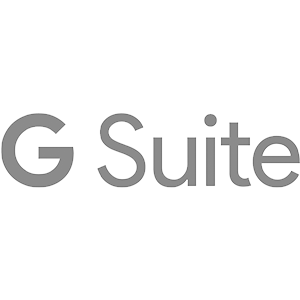 KUDOS (C.I.T. Corporation Co., Ltd.) - 6 Years with Google G Suite

CIT Corporation Co., Ltd. is one of Thailand's largest companies in this domain. Their brightest spot lies in sanitary business, in which they are fortunate to have well positioned their flagship KUDOS brand. All KUDOS products are designed for life and manufactured to meet the highest international specification standard.
We had the opportunity to talk with Mr. Paiboon Lertwongkornkit – Senior Vice President from CIT Corporation Co., Ltd., as known as the brand KUDOS, a supplier of high quality bathroom accessories. He talked about the previous email system in the organization, the problems, and the turning point before the organization continued to use G Suite for over 6 years.
The challenge
Previously, CIT used email hosting system and hired an IT team specifically for maintenance. Workload of employees was mainly about communication inside and outside the organization, whether by phone or email. In addition, the amount of email sent increased steadily every year according to the growth of the organization. Which the email hosting system had big troubles. The main problem was caused by server failure. Their customers could not receive emails or the employees didn't receive an email from the customers either. That impacted to the loss of the organization's income and relationship between partners as well.
Solutions
They looked for new solutions to solve those problems. So they have chosen G Suite as a new solution to meet the needs of the organization. Mr. Paiboon said that the reasons to choose G Suite were because of stability of system and reliability. In which employees had already familiar with using apps from Google, like Gmail. Moreover it could also reduce the workload on the IT department.
With the recommendation and support of Demeter ICT made CIT fully switch to G Suite.


The results
Not only solved the server failure problem of the old email system, G Suite could also create flexibility for employees. That made CIT to trust and used continuously for more than 6 years. In addition, partner Demeter ICT provided training workplace transformation service for the best work process.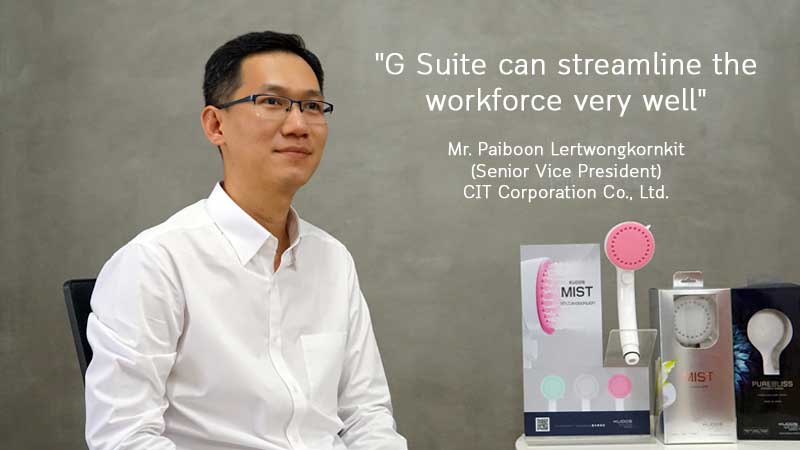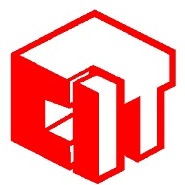 CIT Corporation Co., Ltd.
CIT is a manufacturer and distributor of bathroom equipment, door equipment, agricultural equipment, and mechanic tools. The company's main products (over 40%) are from the bathroom products, under the KUDOS brand. The main customer groups came from over 200 leading stores nationwide such as Homepro, Global, Boonthavorn, etc.
Industry: Manufacturing and Distributor
Location: Bangkok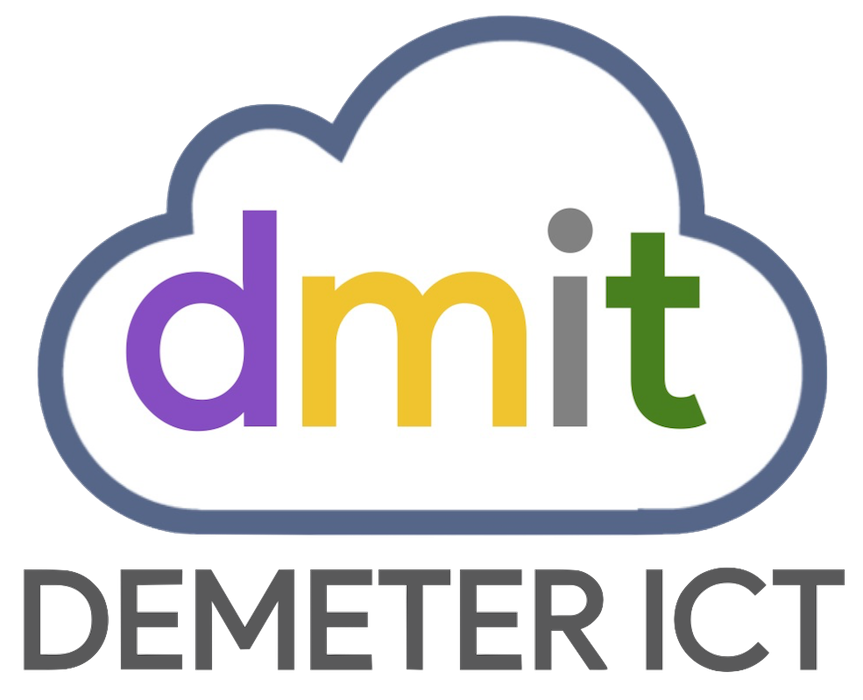 Demeter ICT Company Limited
Not only deploys G Suite implementation for customers, but we also assists organizations on business transformation and change management. Demeter ICT brings many successful case studies of business improvement by G Suite to achieve customers' vision to become innovative enterprises.   
For more info Visit: www.dmit.co.th