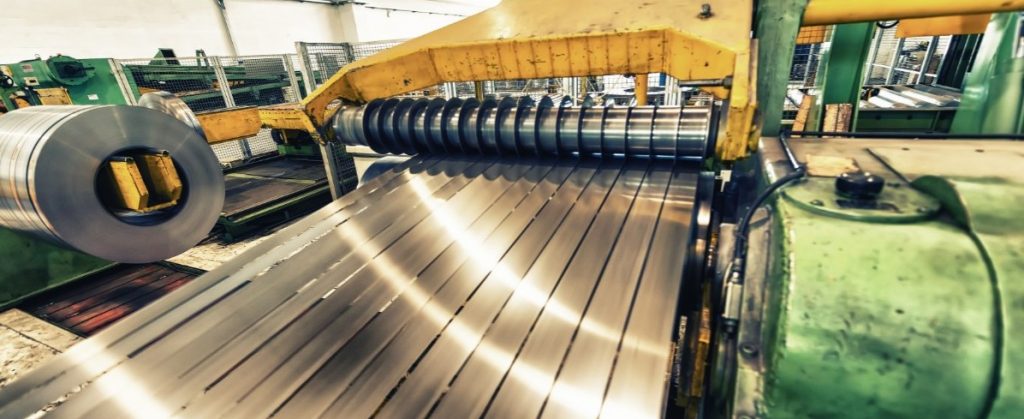 What they want to do
Improve working processes among the staffs across a company.

Eliminate the non-valued workload inside an organization.

Get rid of information and content silo and move to "Single Source of Truth" approach.

Access organization data from anywhere, anytime and any device.

Have a better communication among the team members and across the locations.
What they did
Switched to G Suite for better collaboration across the organization with new designed business processes.
What they achieved
Better streamlining business processes in place. Less paper works among the team members. The new processes assist work speed up at least 3 times compared with the previous situation.

Significantly reduced non-valued work, due to less time spent in data preparation and consolidation by 80%.

"Single Source of Truth". Data and information discrepancies is minimized.

Employees can access data from anywhere and anytime on any device. This increases the work efficiency significantly 4 times.

Staff are able to connect across all business units by using G Suite tools, e.g. Google Drive, Google Chat, Google Meet, etc.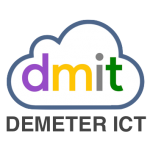 About Demeter ICT Company Limited
Demeter ICT is a Google Cloud Partners, specializing in G Suite. With workplace transformation expertise, Demeter ICT not only deploys G Suite implementation for the customers, but also assists organizations on business transformation and change management. Demeter ICT brings many successful case studies of business improvement by G Suite to achieve customers' vision to become innovative enterprises.
For more info Visit: www.dmit.co.th

G Suite is an enterprise collaboration suite, G suite is designed as an all-in-one solution with integrated tools that work seamlessly together. For instance, you can receive a message in Gmail and instantly convert it into a Calendar event. When you make a comment in Google Docs, Sheets or Slides, collaborators automatically receive email alerts. With a single click, you can launch a Hangouts video meeting from your inbox or calendar. Using these tools as a complete package improves productivity while giving your business the most value. https://gsuite.google.com
Teerachai Steel Corporation: Transforming the workplace collaboration by G Suite
Organization
Teerachai Steel Corporation (TSC) is one of the biggest steel importing and processing companies in Thailand. TSC also supplies cutting steel and aluminium with various sizes to serve high standard cutting requirement of the market. TSC supply the material in many end-products, e.g. aluminium can, packaging etc. In addition, the company also imports – Hot Dip-Galvalume, or steel roof and steel framework (Metal Sheet), sheet steel finished wall (Metal Siding) to support the growth of modern construction in Thailand.
Headquarters: Bangkok

Industry: Manufacturing
Legacy System: Microsoft Office
Number of Employees: 300
Challenge
The company had been in pain for many years, due to the working processes in the whole organization. There were too many versions of the working documents and files without the most updated version recognized. The employee spent a lot of time on non-valued tasks, due to the data consolidation across the company. The most important data is the global market price of various types of steel is not synchronized across the related business units. Those prices are volatile and needed to be managed carefully. The cross function work among the staff was not effective, due to lack of communication, sharing and collaboration tool.
Solution
Teerachai Steel Corporation (TSC) works closely with Demeter ICT to come up with the business transformation approach. By recommendation from Demeter ICT, TSC not only choose G Suite as a collaboration tool, but also decide to map and transform how the company works according to G Suite capabilities. After solving the drawback by conducting Transformation Labs, some business processes were selected as quick wins and later expand to other areas.With the top management commitment, TSC put the vision in place by transforming how the company works in a digital approach.
The scope of the project includes:
Provisioning G Suite accounts

G Suite Deployment

Google Drive, Docs, Sheets, Slides implementation

Change Management and Training

Transformation Labs
Result
With the top management commitment on the change, the company quickly transform the business to be rely on collaboration tool like G Suite. The collaboration between sales, purchasing and inventory teams are much improved on Google Sheets. The global and local market steel prices are shared among related people without data discrepancy. The legal and related documents are shared according to the access authorization granted, without users asking around where the papers are. The file sharing system on Google Drive really support how the employees access the file for work support. The business processes are improved by four folds, in terms of time spent..
The company found out that non-valued tasks are reduced by 80%, on G G Suite. The business processes are streamlined with the better collaboration by at least 3 times.