With consumer messaging apps on the rise, businesses have begun to connect with customers on crowing number of channels. According to many studies, customer support requests through mobile messaging apps will exceed requests for customer support through traditional social media. In addition, those aged 13 to 24 spend much more time in messaging apps rather than email, according to a recent App Annie report. 6 of the 10 most globally used apps are messaging apps. Businesses need to be able to respond to this development. That's where Zendesk Message comes in.
Zendesk message is a messaging product that helps businesses engage customers on their favorite messaging apps, like Facebook, Line and Twitter. It's available through Zendesk Chat. It is easy to use and designed specifically for messaging. Since messaging interactions tend to occur in short bursts, it have been made easy for agents to move quickly from one conversation to the next, while keeping it easy to assign, own, and resolve conversations. Agents will be able to easily reference important events in a long conversation stream with features like timeline.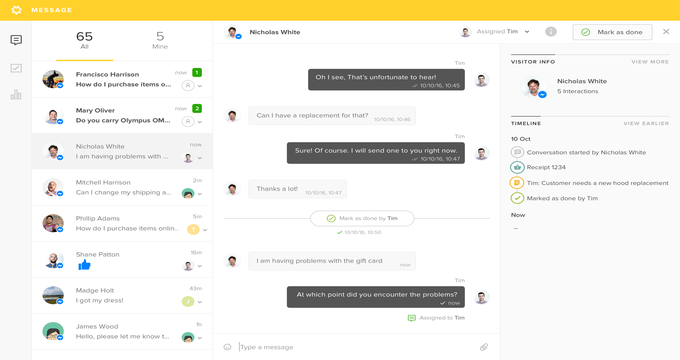 As the most popular digital communications channel, messaging gives businesses the opportunity to reach and market to a new generation of customers. It's a support channel that's "always on," and it's evolving into a primary driver of customer satisfaction. Zendesk Message is designed to help scale support on popular messaging apps and it's the next step in the evolution of customer support. Serving up customer support through customer messaging software can deepen your brand's relationship with customers. On the customer side, messaging apps provide an immediate way to connect with your business and get a response.
Source : Zendesk
Zendesk Partner in Thailand
092-262-6390
097-008-6314 (Sales)
support@dmit.co.th
Official LINE