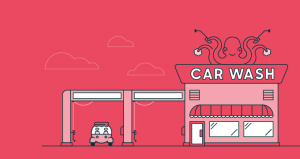 As of late, customers are expressing their strong, independent selves by helping themselves and solving problems on their own. In fact, 90% of consumers expect a brand or organization to offer a self-service customer support portal for just this reason.
However, simply offering a standard knowledge base portal isn't enough—the design of your knowledge base affects your customers' experience with your brand. If your knowledge base design is lackluster, it could make for a poor impression. When designing your knowledge base, it's important to keep discoverability and simplicity top of mind. The best knowledge bases are intuitive, accessible, and simple.
Read on for knowledge base design best practices:
1. Crisp and clean content categories
The first step to a well designed knowledge base is simplicity. A simple knowledge base design makes for easy navigation and answer finding—just what self-sufficient customers want. If you have a sea of content, clear, concise, and consistent categories and topics can help temper a swell of articles.
2. Short and sweet titles
Nobody likes to read (well, some of us do). Short titles that contain main keywords can help customers find answers to their questions more quickly. When crafting article titles, try to keep article titles short and sweet and try to think about what a customer might search for.
3. Flaunt what you got: your search bar
The most direct way for customers to find answers to their questions? The search bar. The more prominent your search bar, the easier it is for customers to get their answers and get out—and that's what we call a low-effort experience. When designing your knowledge base, put your search bar front and center.
4. Stop clicking around
FAQs are called FAQs for a reason. If everyone's asking, it makes sense to place your FAQ page in an easy to reach place. Customers don't want to have to find a ladder to reach your FAQs page on the top shelf. When it comes to frequently asked questions, eye-level placement and easy one-click access are key to a sterling self-service experience.
5. Don't play hard to get
While we're all about empowering customers to help themselves, you don't want to shy away from them either. An easy to spot "Contact us" section shows you're there to support your customers and give further help if they need it.
A good knowledge base design should create an effortless experience for your customers to find answers to their questions. A killer knowledge base is a way for your company to anticipate a problem before it occurs, as well as a way for your customers to get familiar with your product on their own time. Your self-service portal is often an important point of contact customers have with your brand and a well designed knowledge base can help grow your community and build deeper connections with your customers.
What are your best tips for fellow Zendesk Community members on how to set up and design an effective Knowledge Base? Join the conversation.
Source : Zendesk FB
Contact Us: Demeter ICT Company Limited, Authorized Google Apps Reseller 
For additional information and special promotion call now!  02-675-9371

 092-262-6390

 097-008-6314 (Sales Department)

 support@dmit.co.th
Official LINE