---
We can't deny that businesses may not be limited to selling online products on their own website only. To have multiple stores on the marketplace channel is a part of increasing sales opportunities and causing more customer base expansion as well. The more customers, the more various inquiry messages come to the agent. So how will the agent handle it? How to serve customers quickly and accurately?
This article takes you through ChannelReply, one of the tools that will give your business a great customer service experience. By connecting to the No.1 customer service tool – Zendesk, you can increase your agent's productivity. How does it work? Let's see…
What is ChannelReply? and Why use it?
ChannelReply is an application which can consolidate all your marketplace channel messages e.g. Amazon, eBay, Back Market, Shopify and Walmart. into one place. Then you can view order data and answer questions from every marketplace on one simple screen. It can help your agent provide faster support to your customer when it integrates with customer service systems such as Zendesk.
ChannelReply makes it simple to answer marketplace messages in Zendesk. No more opening new tickets for every message or watching your replies bounce back. No more scrolling through screens of pointless text. ChannelReply threads conversations into tickets, cleans up clutter, and delivers your messages reliably.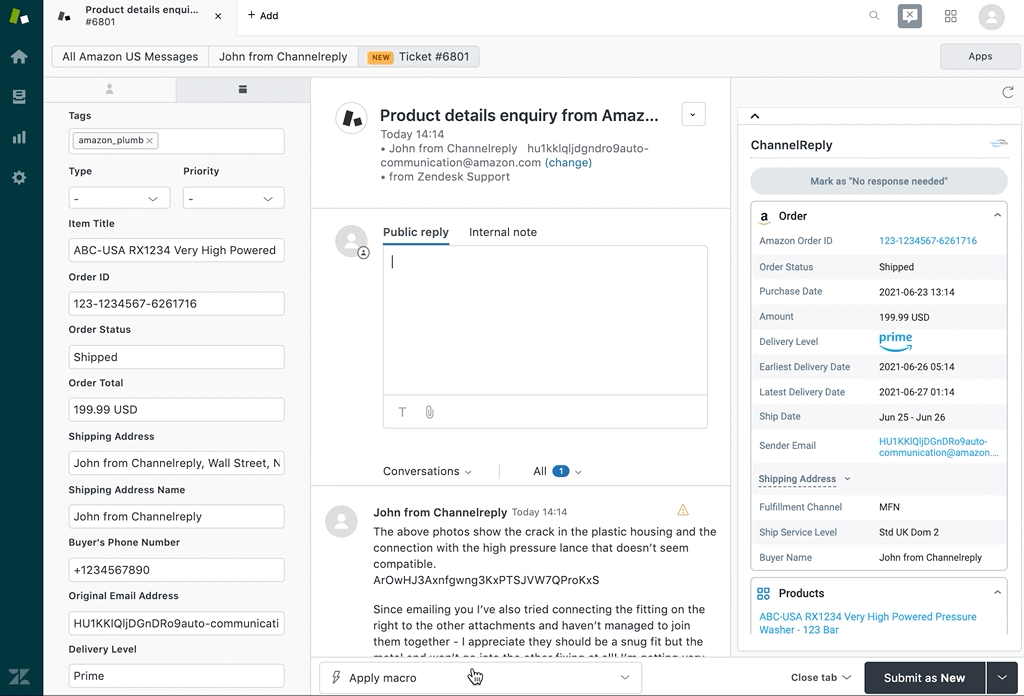 What are the features of ChannelReply?
1. Pulled all data you need 
The ChannelReply app can show all your buyers and order data beside each ticket. Let's say you have a request from a buyer that wants to know more information about your product or wants to ask about the order status. No matter what kind of message, this buyer information will be pulled into your system. For example, you may gain Buyer Name, SKU, Order ID, Order Amount, Shipping Address, Order Status, etc. Therefore, you can see if the buyer had any messages in the past, and it allows you to quickly look at the product which they're talking about.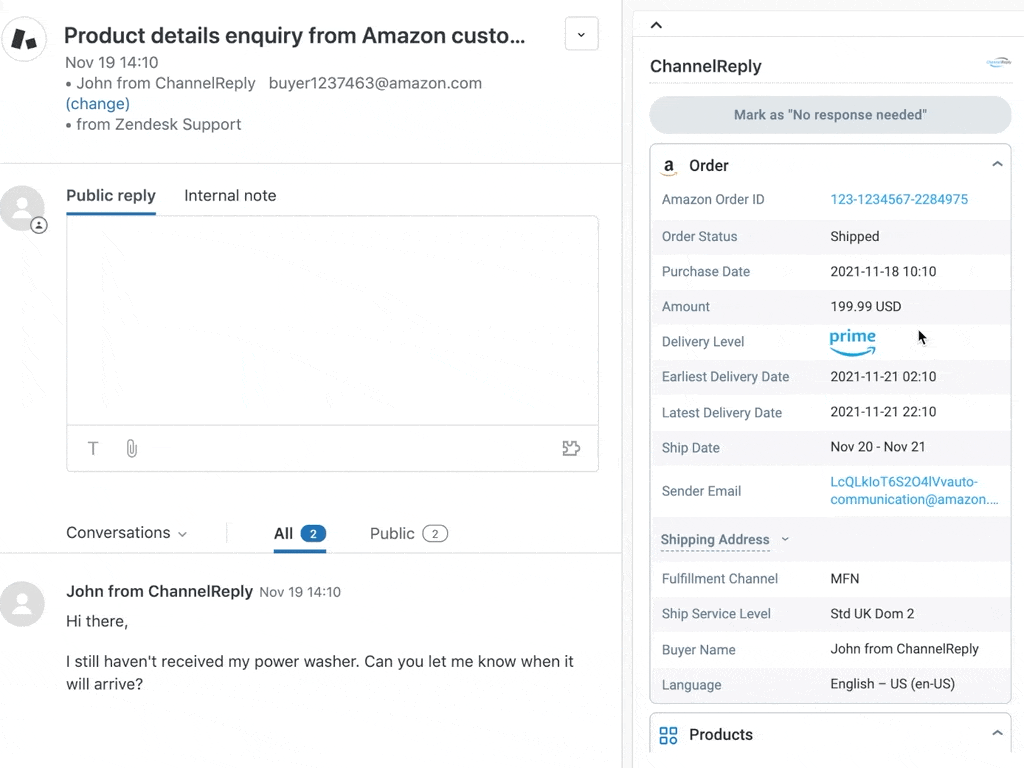 2. Take Action Inside Zendesk

In addition to answering messages, you can use the ChannelReply app to perform actions
without leaving Zendesk:
Trigger Amazon's "Mark as 'No response needed' "
and "Request a Review" buttons

Manage eBay returns, cancellations, and Resolution Center cases

Upload tracking info, issue refunds, and validate orders for Back Market

Handle Shopify cancellations and refunds, including partial refunds

Cancel Walmart orders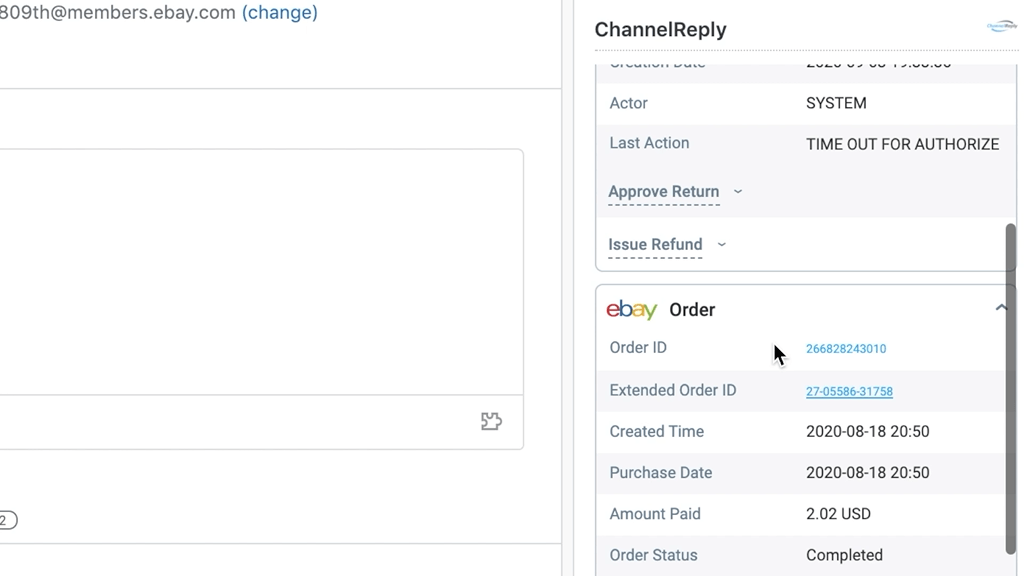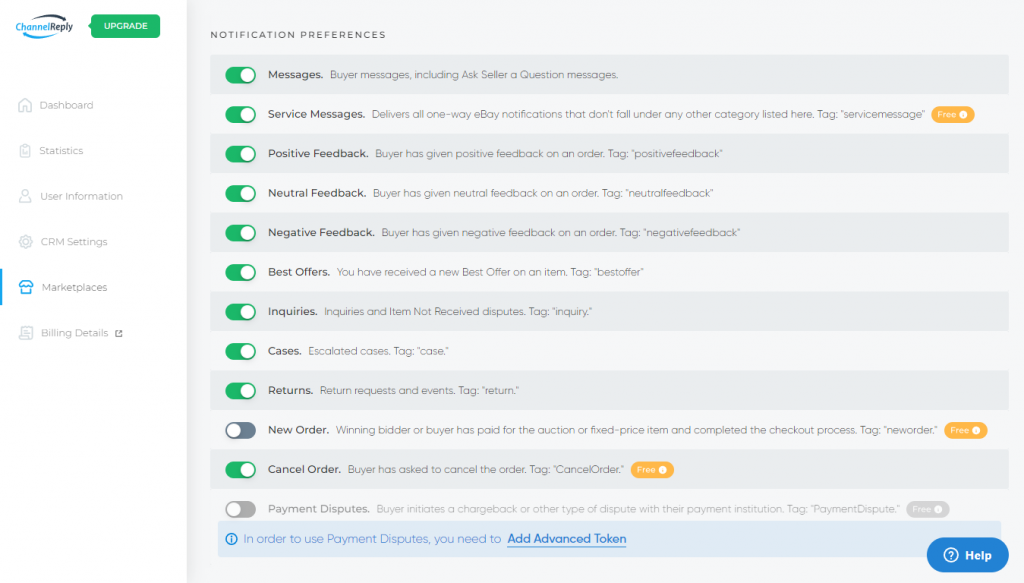 3. See All Your Notifications
ChannelReply helps you get all your important system notifications from Amazon, eBay, Back Market, Shopify and Walmart. Never miss a new order, return, claim, cancellation or escalation. Please note that notification types available vary by the marketplace.
4. Type No Evil
Send replies without breaking strict marketplace rules. Set ChannelReply to automatically remove specific text like links, contact info and promotions from your replies. Plus, build a unique signature for each marketplace account you connect to make sure you're always on-brand.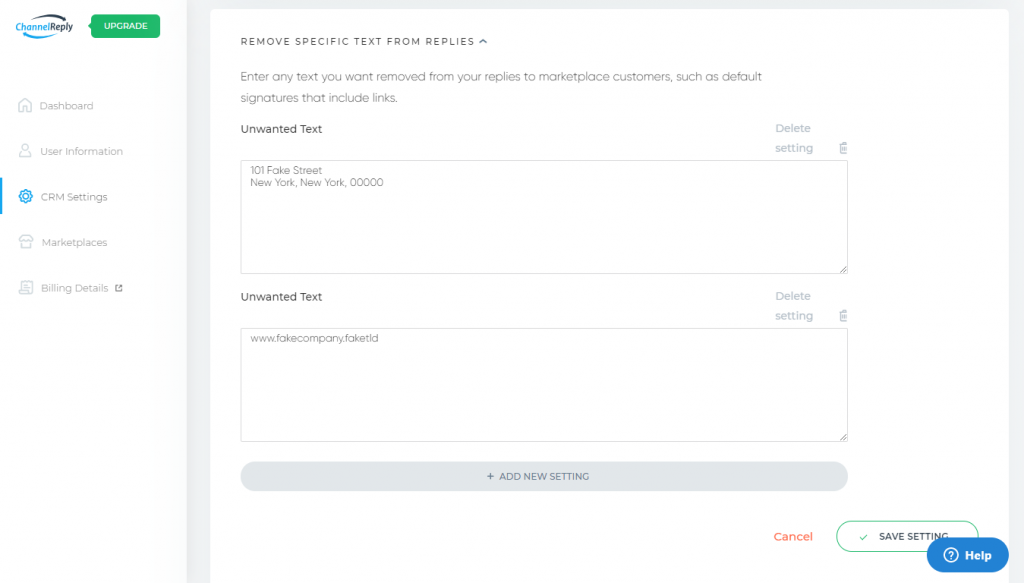 5. Empower Your Support Team
Enable your customer service team to harness the awesome power of Zendesk macros and business rules to:
Create automated, personalized replies to Amazon, eBay, Back Market, Shopify and Walmart messages

Assign buyer questions to the right customer service agent

Set priority levels for marketplace messages

Keep buyers in the loop, regardless of specific ticket status

Invent powerful, time-saving workflows unique to your business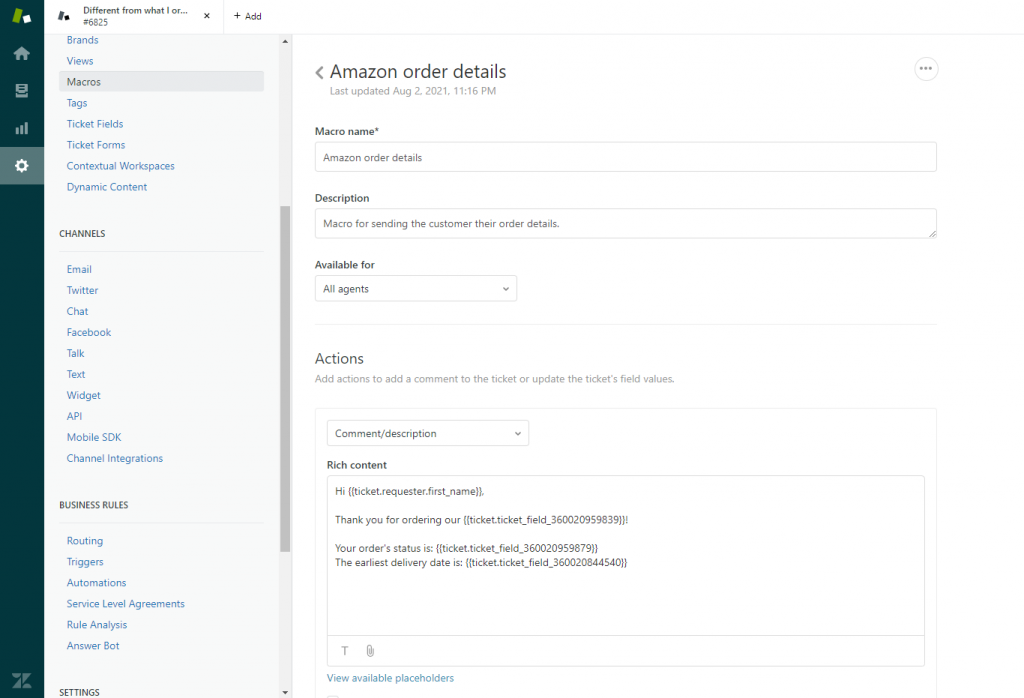 We recommended it for the companies that want to grow and expand their market through marketplace channels such as Amazon, eBay, Back Market, Shopify and Walmart, or need to step up to another sales platform besides the individual website. This is essential to use ChannelReply integrated with Zendesk to serve your valued customers.
If you have the opportunity to use ChannelReply, please contact us for further advice.