ShopBack is the No. 1 rewards and discovery platform in Asia Pacific, enabling savvy shoppers to earn cashback while delivering performance-based marketing solutions to merchants. With an offer almost too good to be true, its customer service has to follow suit. ShopBack's automation and AI integrations swiftly solve 70% of its customer queries, allowing agents to focus on dealing with more complex issues and to specialize in various customer care areas.
"From seamlessly integrating with our back-end systems to revamping our help center and inspiring us to pursue our chatbot initiative—our partnership with Zendesk has had a significant impact on our ability to scale. Despite a continuously growing customer base and ticket volumes, Zendesk has enabled us to maintain service quality while saving our agents months' worth of time annually."
François Picard
Head of Operations at ShopBack
"Our Zendesk Customer Success Manager is very thorough, result-oriented, and her guidance has helped us a lot in making the right choices. Two years ago, she mentioned how a chatbot solution could help us automate straightforward conversations and leave more complex issues to the human support team. Fast-forward to today, and chatbot resolves 41% of our customer queries."
François Picard

Head of Operations at ShopBack

170,000+
Tickets per month
70%
Automatically resolved tickets/cases
41%
Chatbot contained cases
Better communication, better customer care
To move toward customer service excellence, ShopBack partnered with Zendesk from the outset in 2015. The company initially set up Zendesk Talk and Support to manage its call center and email inquiries. Serving its customers across an omnichannel environment, the platform provided agents with a single workspace to solve tickets while letting growing teams share key learnings and access guidance materials.
However, ShopBack strategically dropped its call center as new communication channels grew in popularity within the last two years. "We were quite deliberate in terminating the phone call channel because as we were rapidly expanding, it was no longer an efficient way to serve our customer base. Instead, we decided to invest heavily in our chat and chatbot through Zendesk to serve our customers with the highest level of quality across our channels," said Picard.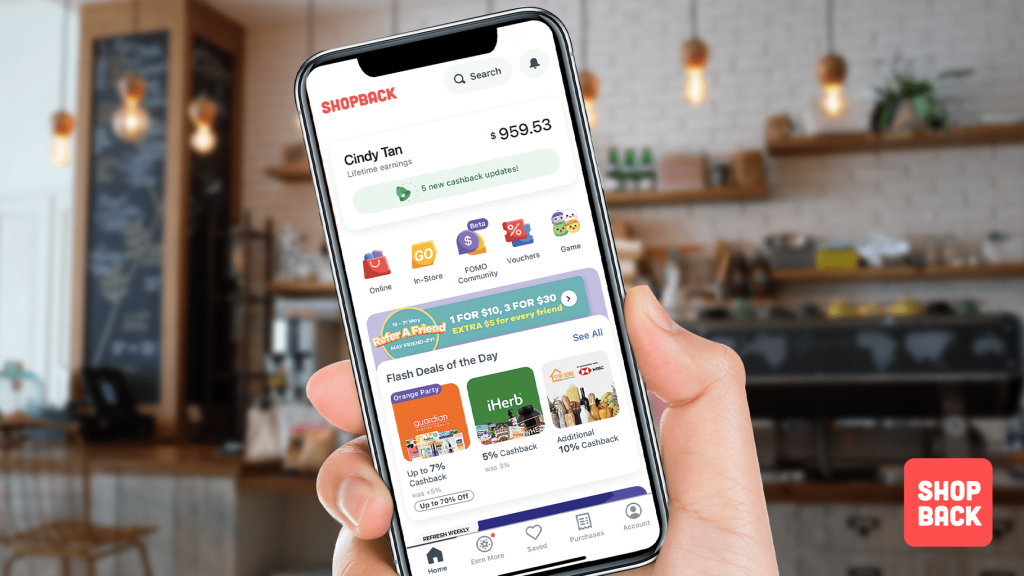 AI and Automation powers efficiency and quality
ShopBack customers usually seek out the help center at first instance to solve issues on their own. With Zendesk's knowledge management capabilities, their help center has various FAQs with more than 800,000 views on average every month. "Our helpdesk is the most self-service mode of supporting our customers. It is a site that features concise and easy-to-read information that enables our customers to find their answers within a few clicks," said Picard.
It's been a year since ShopBack's chatbot (powered by Ada) works alongside the support team to solve customer queries. Picard was not a fan of chatbots at first. However, during a quarterly business review meeting with Zendesk, he was inspired by industry best practices and saw AI's potential in enhancing ShopBack's customer care. Afterwards, the team was ready to consider various solutions thoroughly, said Picard. "We approached companies that had already partnered with Zendesk to implement a chatbot and looked to set a benchmark for ourselves. After doing functional assessments, we made a precise commitment to our CEO that the integration of chatbot would double the ratio of customer service automation."

Empowering internal workflows with AI
In addition to chatbot, ShopBack's team has built an internal automated workflow that uses algorithms to make decisions on tickets that come through contextual forms. Thanks to Zendesk's ability to integrate with ShopBack's back-end systems, it automatically resolves predictable issues and intercepts 29 percent of tickets. "Missing cashback is the number one issue our customers face, and we use this solution to resolve these tickets more efficiently," Picard said. The workflow relies on rule-based algorithms which replicate the decision-making process of the company's agents to approve claims and issue compensations to customers who filled out a form and qualify for cashback.