Learn about customer-facing roles, what kind of people do well in them, and how to improve your own customer-facing skills.

Any type of career a person chooses will require developing a relevant skillset.
People who choose to work in customer-facing roles have to learn a set of skills that are as much about honing personality traits as learning facts.
Working with customers can be immensely rewarding for people who enjoy helping others. But anyone considering a career that involves interacting with clients or customers directly will need to understand:
What customer-facing jobs entail

How to develop the proper skills to do them well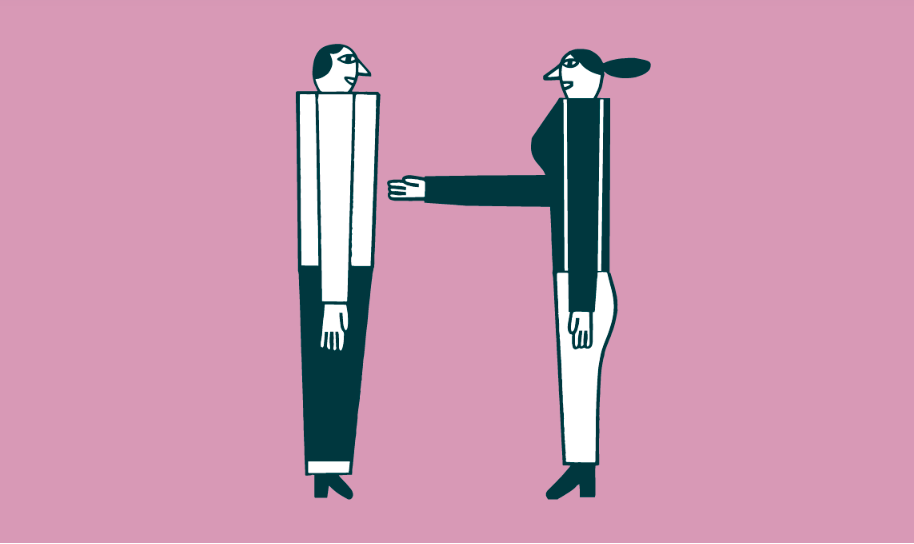 Customer-facing definition and meaning
Customer-facing means interacting with customers directly.
A customer-facing role is any role or job function that involves direct interactions with customers.
Types of customer-facing roles
What counts as a customer-facing role at your company will depend on the type of business you're in.
In the hospitality industry, it includes waiters, bartenders, porters, concierges and counter attendants. In the retail industry, clerks and salespeople fit the category. Field service technicians, jobs in IT support, and any administrative personnel that take calls and set up appointments are also customer-facing employees.
Most customer-facing roles involve interacting with external customers — the people paying for a company's products or services. However, in some cases, customer-facing roles can include those who deal with internal customers. Using this definition, human resources professionals are also in customer-facing roles.
What are customer-facing skills?
Maybe you're in a position to hire customer service representatives. Or perhaps you want to pursue a career in a customer-facing job yourself. Either way, it's a good idea to understand what it takes to succeed in these roles.
Many of the same skills and abilities that make someone good at customer service apply to a broader range of positions.
Success in customer-facing roles requires being good at: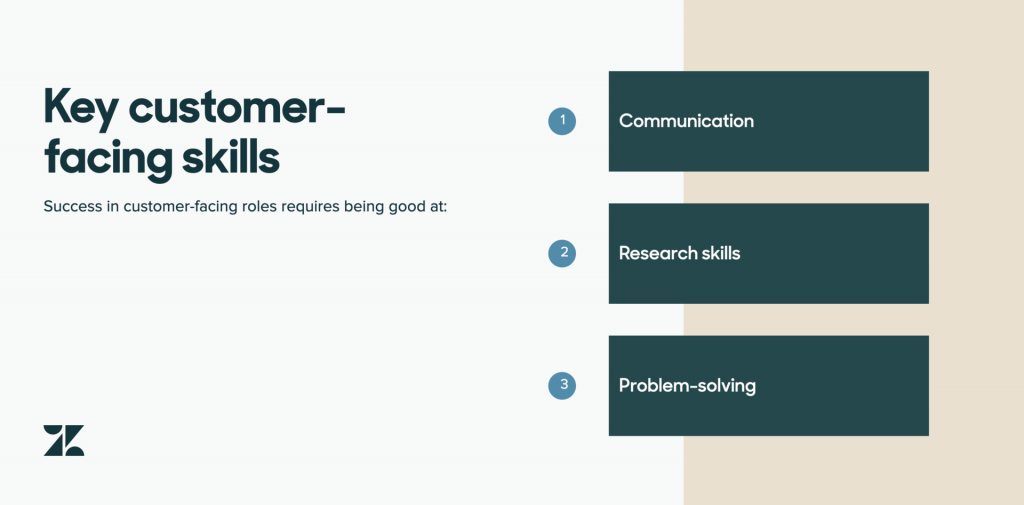 5 ways to hone your customer-facing talents
A lot of the skills and traits above don't come naturally to everyone. So if you want to work in a customer-facing role, how do you put yourself in a position to excel?
While you may be able to find customer service training books or courses that promise to provide all you need, the best way to improve your customer skills is to take a more active approach to learning.
Look for opportunities to help people
Read novels
Learn the industry
Take on DIY (do-it-yourself) projects
Pay attention to your own customer experiences
A winning customer strategy depends on customer-facing roles
Every interaction a person has with a company plays a role in how they perceive the brand. Each time they have an experience with someone in a customer-facing role, they view them as a representative of the company.
That can be good or bad, depending on how well the people in those jobs handle their responsibilities. Even just one bad interaction can have a serious effect, with half of customers in the Zendesk Customer Experience Trends Report, saying that's enough to switch brands. Make it two bad encounters, and 80% of customers are ready to ditch a brand for a competitor.
On the other hand, when customer-facing employees nail it and help create an amazing customer experience, it breeds customer loyalty. And 52% of customers in the trends report said they go out of their way to stick with brands they feel loyal to.
Customer-facing employees have the power to make or break the customer experience and shape a brand's reputation. Making sure the people who work in these roles at a company have the skills to wow customers is imperative. That's why it is very important to take care of your employees so they can take care of your customers.
By Dave Dyson, Sr. Customer Service Evangelist
Data source : Zendesk Blog
Learn more about Customer Service