The popularity of digital assets today reflects the changing needs and behaviours of financial services users. According to the Global Monitoring Report, the cryptocurrency market capitalisation has roughly tripled during the COVID-19 pandemic. It could reach a record $2.8 trillion by the end of 2021. As more people turn their attention and participate in the world of digital assets, cryptocurrencies have become the new asset of choice for many investors. These factors have led to the emergence of many cryptocurrency exchange platforms around the world. The attractiveness of the high yield cryptocurrency market continues to attract new investors to this market. As your business gains the trust of your customers, you need to focus on improving and providing them with the best experience such as great customer service.
How can a company running a cryptocurrency exchange platform create a better customer experience?
The Zendesk survey confirmed that good customer service increases retention of old customers by 60%. That's why creating great customer service requires focusing on your clients and investing in them.
Fast, efficient and measurable service
The Netomi study found that "77% of consumers believe that good customer service is essential to gaining brand loyalty and building business." Of course, good customer service will only happen if your platform is fully customer-centric. Whenever customers have problems or questions, they can use the most convenient and familiar way to contact you. There needs to be a system in place to collect customer data to more accurately resolve issues. Hardware that can be used to measure performance to improve and refine customer service in the future also would help.
Zendesk Support's ticket management system allows you to integrate customer interactions from all channels into your Zendesk screen. You can track, prioritise and resolve customer issues quickly and efficiently. You can also measure and improve service quality, and better understand your customers with satisfaction ratings. Analyse overall performance with dashboard reports is another option you can do.
Anywhere, anytime service – the customer's problem is our problem
Because cryptocurrencies can be traded anytime, anywhere, customer problems can arise at any time. Even when your agent is not working in front of a screen or dealing with a large number of customers. Also, your platform can have users from all over the world in different time zones. So would it be better if you had a customer self-service tool that allows customers to resolve basic issues themselves?
According to a survey by Microsoft, "86% of customers expect a self-service option. They want to be able to find answers and solve simple problems themselves. If the customer can solve the problem themselves, it will benefit both them and your agents. Because agents don't have to answer the same questions over and over again. Instead he can deal with more complex issues.
Zendesk Guide offers a Help Center so your organisation can accumulate a Knowledge Base. To create a better experience for customers by helping them solve problems on their own.
To be ready to handle complex problems like a professional
Sometimes complex customer issues arise. Problems transferring funds, not being able to log into a customer's account, or authentication issues are few of them. This is a great opportunity for your business to demonstrate professionalism and create a positive customer experience. When customers ask for help over the phone, agents can resolve complex issues faster. He can do it more efficiently than with text message communication. Having the right tools is key to handling customer calls efficiently. Zendesk Talk allows you to keep a detailed history and log of every customer call. Agents don't have to remember the details of the conversation. They can focus on discussing and resolving issues with the customer.
Bitkub, the number 1 cryptocurrency exchange in Thailand, is an example of a platform that has managed to create a great customer experience with Zendesk.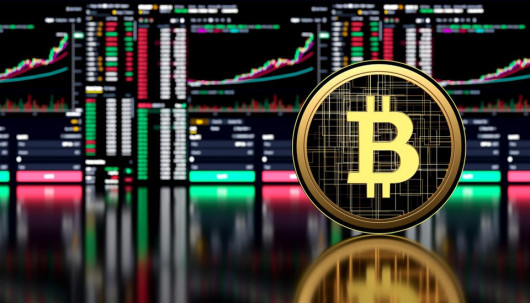 For companies that want to adhere to the principles of integrity and professionalism, one of the keys to success is to strive to build good relationships with customers. Show them that all their problems are important and that your company can be trusted. At the end, when customers are satisfied, great business opportunities will arise.
Learn more about Customer Service