Chat and messaging are already common features of many websites and apps—learn why certain types of conversations provide a better user experience.
We need to change the way we talk about chat. When live chat came out, users relished in the ability to instantly message customer service reps without having to pick up the phone.
While this is one of the reasons chat has become one of the most popular customer support channels, live chat as we know it is changing. The old standards just don't hold up to modern customer expectations, which hold brands up to higher standards.
First, messaging apps changed the way we communicated with each other. Then they changed the way we communicate with businesses. In the first half of 2020, platforms like Facebook saw usage on Messenger, WhatsApp and Instagram spike up to 50% as users adjusted to social distancing, remote work, and the new normal. These platforms opened their APIs to businesses, allowing companies to manage their customer conversations at scale.
In 2020, Zendesk released a new messaging SDK, which we described as "live chat for the modern customer"
Live chat is typically a one-to-one real time conversation that is session-based and synchronous. Synchronous means real-time chat. Like a phone call, it requires most or all of your attention, and has a defined beginning and end.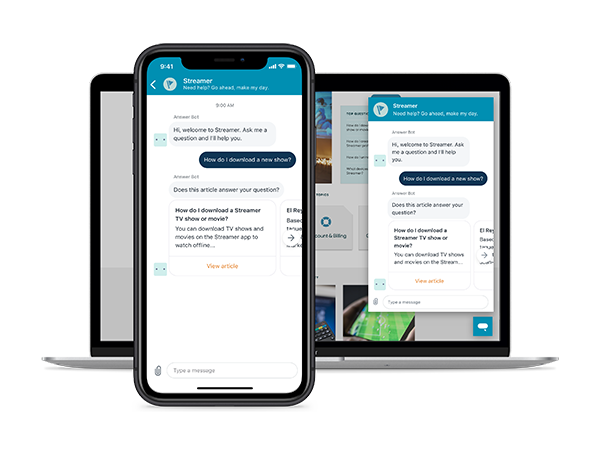 Messaging provides customers with the unique flexibility to pop in and out of the conversation at their leisure, while giving CX teams the tools to automate answers to get back to customers faster (using Answer Bot with Flow Builder), and easily manage all conversations from a unified workspace. 
Asynchronous messaging can be understood as conversations that start and stop when convenient for the participants. They can occur in real time when necessary, but like an exchange on WhatsApp or in your Instagram DMs, you can put it in your pocket and pick it back up where you left off without losing the context and history of the conversation.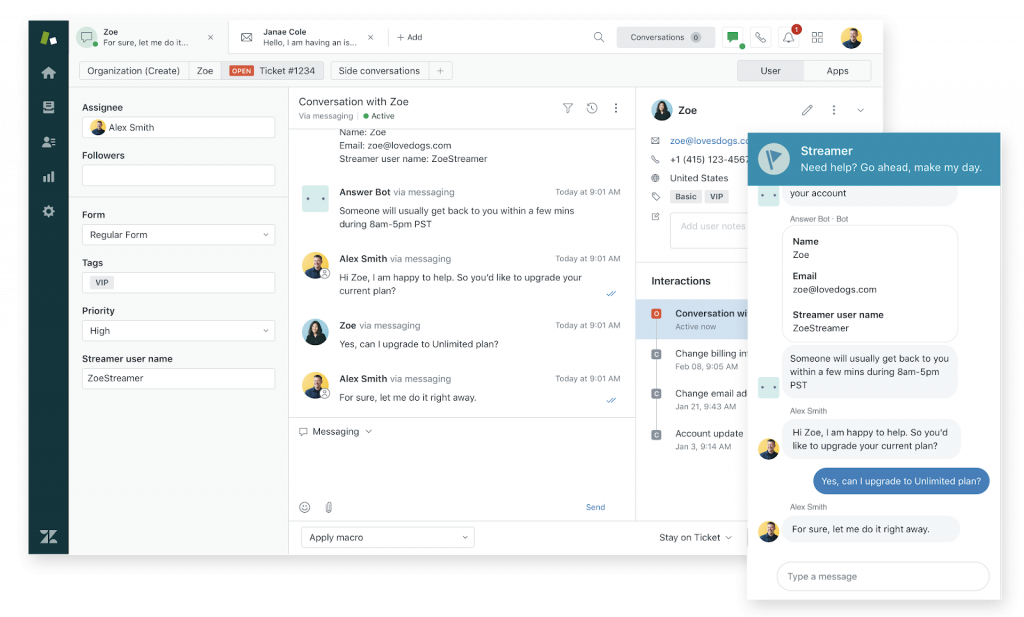 Live Chat vs. Messaging: Work the way that works best for you
The difference is largely semantic. But it helps us understand what makes each solution different. While live chat has been around for over a decade, "messaging" has new features, like typing indicators, read receipts, and group chat capabilities, inspired by social messaging apps. It's also possible to use social messaging apps as a customer service channel.
Live chat software offers customers immediate 1:1 support, and makes it possible for brands to create personal connections with their customers. It can be fast and effective, keeping the customer in the context of the website.
As a customer service solution, messaging typically includes rich features, which can mean anything from GIFs to file-sharing, automation, group messaging, and functionality across third-party apps and channels. Live chat has some of these capabilities, but has more limitations.
Zendesk live chat & Messaging
1. Persistent conversations
2. See where customers are on the website
3. Customers can immediately assess their satisfaction
     (Like or Dislike)
5. Continue chat on social media
6. Automated, customized conversation flows
    (Created with Flow Builder)
7. Export chat transcript
8. Chat Activity with Analytic
      * Available on Professional package above
Rich, interactive conversations !
Going all-in with messaging means committing to better customer experience. Messaging has the highest CSAT at 95% than any other channel. It means appearing available, even automation is stepping in when agents are offline.
It means evolving the support organization, and rethinking resources around new workflows. Embracing messaging might mean working towards different KPIs, but it also means committing better customer experiences and increased agent efficiency. It doesn't have to be scary.
Messaging is live chat for the modern consumer. At the end of the day, real-time chat is a customer service mainstay — for its convenience, opportunities for personalization, and accessibility — but all great things evolve.