Cross-border e-commerce customer service strategy
From the past COVID-19 outbreak, E-commerce business grows up to 5 times. Due to various factors that facilitate consumers such as the development of smartphones, modern communications, various payment systems, lower shipping costs and governments in some countries supporting the establishment of warehouses, etc. Therefore, trade is not only confined to the country, but also expanding to the world. Including the emergence of e-Marketplace that collects products from various sources around the world in one place, the potential Cross-border e-commerce countries in the Asia-Pacific region are China, India, Vietnam and Indonesia.
To continuously grow Cross-border e-commerce (CBEC) business, you'll need to focus on a few key objectives :
1. 24 hours customer service
As your customers are foreigners, therefore, may cause differences in service time. However hiring customer support to work 24/7 is quite expensive and is not conducive to business expansion. So you need to look for alternatives that can provide 24/7 customer service and invest in a low budget.

Self service such as Help Center, Knowledge base, FAQ, Community Forum, etc. Customers can ask for basic information such as shipping, return & refund, order cancellation, tracking order or others policy.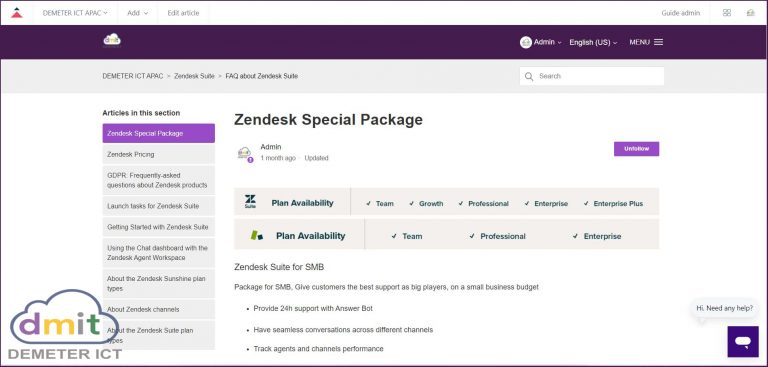 Example of Help Center on Zendesk system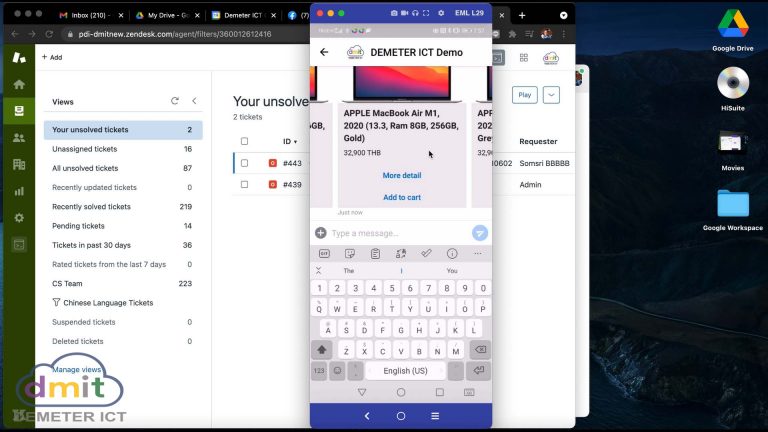 Example of using AI Chatbot to help sell products online
AI Chatbot with the intelligent learning of AI, it is possible to respond to customers quickly, highly efficiently and available 24 hours. Helping to create a better customer experience. At present, besides being able to interact with customers questions, it can also meet online trading needs by creating a shopping cart system and paying instantly within the chat screen. It greatly increases the convenience and speed for customers.
2. Multi-channel service
Due to the variety and speed of communication in new-era, customers have more options for communication, such as email, phone calls, messaging or social media. Cross-border e-commerce, not only consider the convenience of serving target customers, but businesses also need to consider the efficiency of the channel they use.
The examples of enhancing customer experience by optimizing communication channels.
Service through call channels some businesses may contain complex information or products that are quite detailed such as furniture. Calling is one of the channels that still have high performance. However, international calls may be expensive, businesses should look for tools to help with these problems, such as Zendesk Talk which offers Toll Free dialing in different countries. You can find more details at Zendesk Talk.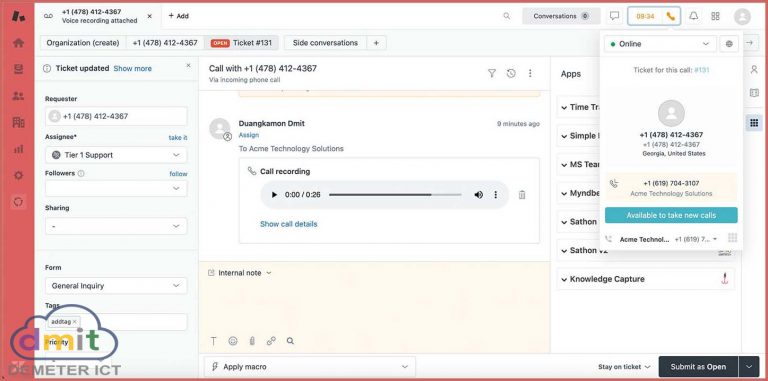 Example of using Zendesk Talk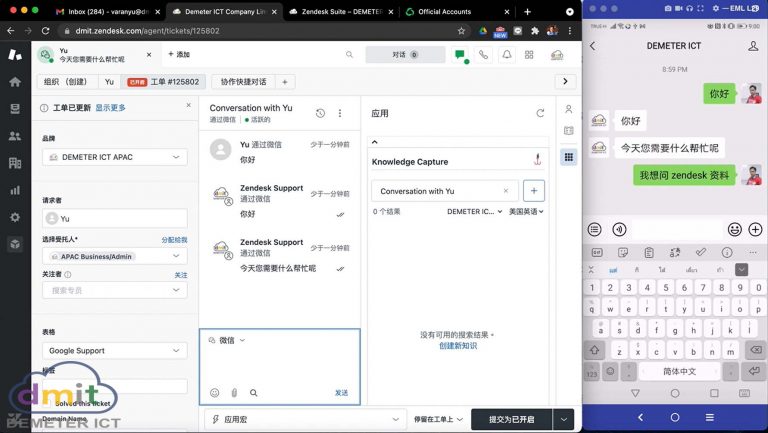 Service through Social Media such as Messaging, Instagram, Twitter and Wechat, etc. Nowadays, most people use social media as their main communication channel. When a customer has a request coming through various platforms, if the agent answers the customer one by one on each platform, it will waste a lot of time in customer service. Therefore, it is important to access customer information quickly and accurately. Because providing convenience to customers as well, will affect the level of customer satisfaction and eventually create Brand Loyalty.
Services through Marketplaces and Apps such as Amazon, eBay, Shopify. When you want to do Cross-border e-commerce to other countries such as the USA, therefore choosing marketplaces is the one important factor. Your product will be seen by customers as well and customers will be confident in the platform they trust. Therefore, choosing a communication channel to suit your business, including having a variety of channels to contact customers, can create more business opportunities.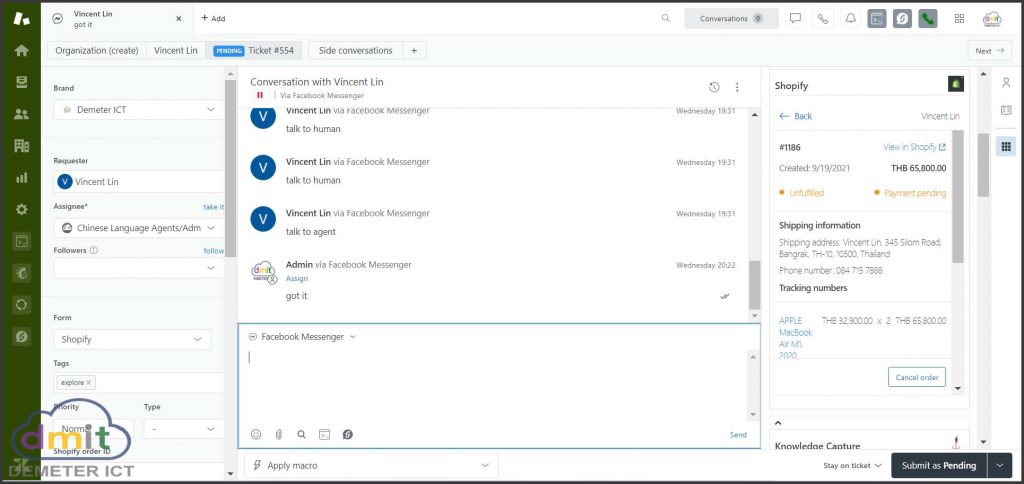 Example of connecting Shopify store to Zendesk system
3. Service by providing privacy
Is it better if we can know the details and previous information of customers who contact us? Such as order history, channels that customers order regularly and customer personal details. All of these enable customer support to resolve problems more precisely and faster. Ticket management system is an important tool, In order to handle customer requests. When a request comes in, the system keeps a record of the information. Agents can review, record and prioritize.
Therefore, whether it is a large or small organization, bringing technology to customer service in the digital era is a long-term investment. Zendesk is one of the most interesting Customer Service Software. Because it is easy to use, has a flexible and open platform, low investment, scalable on demand and can connect to more than 1,200 third party apps.
Learn an example of a successful Cross Border E-commerce company in customer service >> Click 

Special price package for SMB groups >> Zendesk for SMB